Food scraps now go in the green curbside cart to be composted with your yard trimmings and with the greater convenience comes a big reduction in harm to the climate. Learn more. 
If you can't prevent, reduce or donate wasted food, you can compost it. . By sending food scraps to a composting facility instead of a landfill or composting at home, you're helping make healthy soils ….read more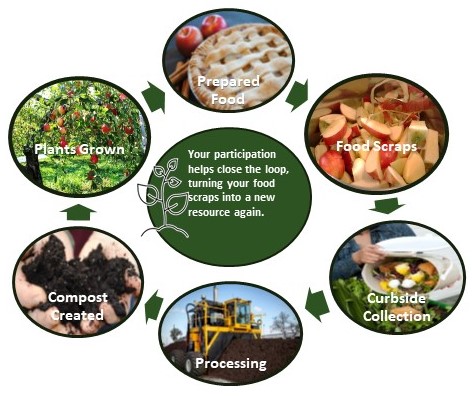 Taking it to the curb...
QUESTIONS?