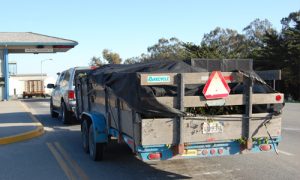 LANDFILL, MATERIALS RECOVERY FACILITY & YARD WASTE DISPOSAL
Monday – Friday, 7 a.m. – 4 p.m.
Saturday- 8 a.m. – 4 p.m.
831-384-5313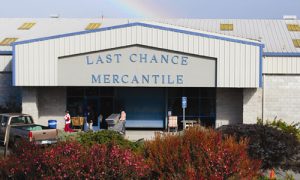 LAST CHANCE MERCANTILE

Tuesday-Saturday 9 a.m.-4 pm.
Under the operation of and benefiting  
Veterans Transition Center of California
831-264-6900
For information, including a list of accepted donations, visit lastchancemercantile.org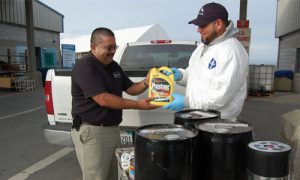 HOUSEHOLD HAZARDOUS WASTE & E-WASTE DROP-OFF

Monday – Saturday 9 a.m – 4 p.m.
831-264-6386
BULK LANDSCAPE PRODUCTS SALES
Compost, woodchips, soils and more,
sold by the Keith Day Co.
Available on ReGen Monterey site.
Turn right at 4-way stop.
Follow signs to KDC sales office.
Monday-Friday,
7 a.m. – 4 p.m.
Saturday,
8 a.m. – 4 p.m.
831-970-0486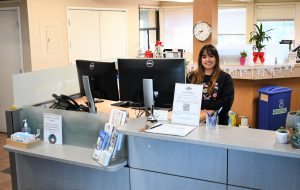 ADMINISTRATION BUILDING 

Monday – Friday, 8 a.m. – 4 p.m.*
831-384-5313
Note in addition to the site wide holiday closures, the Administrative Offices are closed:
Martin Luther King's Day
President Day
Ceasar Chavez Day
Indigenous People's Day
Thanksgiving Friday
Christmas Eve
ACCOUNTING DEPARTMENT

Monday – Friday, 8 a.m. – 4 p.m.
For assistance: 831-264-6901 or
ap@mrwmd.org
CLICK HERE FOR HOLIDAY SCHEDULE 2023
Site will be closed to the general public on the following holidays:
New Year's Day
Memorial Day
Independence Day
Labor Day
Veterans Day
Thanksgiving Day
Christmas Day
Directions to ReGen Monterey Facilities at 14201 Del Monte Blvd., Monterey County
From Hwy. 1 take the Del Monte Blvd. Exit (Exit 412), 2 miles north of Marina. Cross the railroad tracks and turn left into the Monterey Regional Environmental Park. Proceed to the stop sign and follow the directional arrows to the Scales, Recycling Drop-Off, or the Last Chance Mercantile/HHW Building.